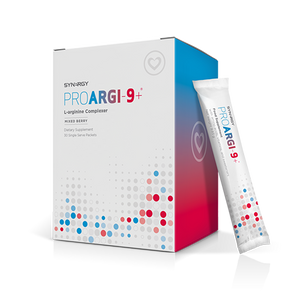 WholeEarthHealth.com
ProArgi-9 Plus (30 Day Single Servings)
Regular price
$70.00
Sale price
$490.00
Unit price
per
Yes, it's true...ProArgi-9 Plus at below Wholesale pricing !
We have the heart to give you the best value on the Internet.  Your heart health is important ...... critically important !
Based on A Nobel Prize Winning Discovery -This is ProArgi-9+
Shipped directly from the Manufacturer with the Manufacturer's Guarantee.

The important features of your nitric oxide production, as a vital influence in your circulation. 

 




CALL
1-866-503-7116

for our BEST PRICING !

ASK ABOUT OUR FREE SHIPPING in the USA and Canada
ProArgi-9 Plus by Synergy at

below

wholesale member prices. For the best value (unadvertised), please call our toll-free order online (USA & Canada) at 

1-866-503-7116
(sales and product support info)
$70.00 Wholesale - No Autoship - Demand driven buying.

Call for below wholesale pricing ! 
Want to speak to a real person and get the best price? We offer less than overall wholesale TOTAL costs , call us now at 

1-866-503-7116 
(sales and product support info)
ProArgi-9+ is the highest quality l-arginine supplement in the world. This proprietary formulation combines the powerful cardiovascular benefits of l-arginine with a variety of superior heart health ingredients to give your cardiovascular system optimum support.
ProArgi-9+ was formulated in collaboration with leading scientists and cardiovascular specialists who have conducted extensive research on the proper application of l-arginine in promoting heart health as a nitric oxide precursor. With ProArgi-9+, you're giving your heart the supplementation it needs for a long, healthy life.*
*These statements have not been evaluated by the Food and Drug Administration. This product is not intended to diagnose, treat, cure or prevent any disease.
We only ship to USA & Canada at this time.

Box shown is US product packaging.