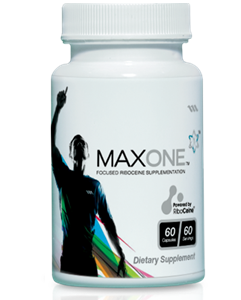 WholeEarthHealth.com
MaxOne
Regular price
$75.00
$0.00
Unit price
per
MaxOne is a Super Supplement featuring RiboCeine™
technology which combines the nutrients D-ribose and L-cysteine which improves the production of Glutathione in your body!


Call Toll-Free

  1-866-503-7116 

for Below Wholesale Prices
We ship directly from Max International. 




Finally and very important.Prices 

shown are in USD's



Glutathione is a vital and key defense against harmful effects like free radicals, chemical toxins, and heavy metals which can all have negative consequences for our health.
However, glutathione levels are depleted as we age due to factors including physical exertion, stress, poor diet, and lack of sleep.

Give your body the assistance it deserves with the product that gives focused RiboCeine support: MaxOne!
Make Your Health Priority ONE with MaxOne
Focused RiboCeine™ formula
Provides protection from oxidative stress and free radicals
Supports cellular function and health
MaxOne is Gluten Free
BSCG Certfied Drug Free - Safe for Professional Athletic use
Limited time promo : We'll show you how to purchase MaxONE for less than the internet price of $75 ... with no fees:  
Call 1-866-503-7116 now!
We ship directly from Max International. 



Need a single shipment of 3 bottles or more? 
Call us toll-free for free USA shipping availability. Not available online.
Do you prefer personal service that may make you feel more confident & secure ? For the best possible overall cost, feel free to call our office:
Toll Free 1-866-503-7116
This is an order desk service ,only, for those ready to buy.
Please Note: We only ship to the USA, CANADA,
Guam, Puerto Rico U.S. Virgin Islands and American Samoa,
at this time, at these prices. - Please contact us for orders to other destinations.
Please e-mail us for instructions on shipping to Australia &/or New Zealand