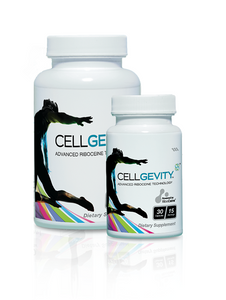 WholeEarthHealth.com
Cellgevity
Regular price
$79.00
$0.00
Unit price
per
Call Toll-Free

  1-866-503-7116 

for Below Wholesale Prices
We ship directly from Max International. 



Finally and very important -Prices shown are in USD's 



MAX International's Cellgevity supports Glutathione production and your body's Glutathione network and in doing so fights the root causes of premature aging. You just found the best value on the internet too !

Based on Max International's proprietary RiboCeine technology , this newest MAX GSH precursor formulation is supported with a blend of scientifically proven ingredients that support the work glutathione does to cleanse toxicity, neutralize free radical damage and fight cellular inflammation.

    PREFER BELOW WHOLESALE PRICING? NO autoship either .... simply call us. We provide competitive personal service that cannot be found online.

Cellgevity is available at the internet price of $79.00 OR Sign up for Max International's Loyalty Program (only a 3 bottle commitment) and purchase Cellgevity for a below wholesale price.  Call us at 1-866-503-7116 to ask about or sign up for the Loyalty program. Our terms are too competitive to fully publish. No autoship required on below wholesale pricing...... ever .... but available. 



Shipped directly from MAX International. Toll-free, always friendly phone service !

1-866-503-7116
(sales and product support info)



....or you can order at the website price right at the top of this page page.
DOES CELLGEVITY HAVE an EFFECT on PEOPLE WHO HAVE SUFFERED a STROKE .... and /or THOSE WHO WISH to PREVENT a STROKE ???


Stroke happens when blood flow to a part of your brain is cut off. Without vital oxygen in the blood, brain cells are known to start dying within minutes.

Brain cell death and free radical damage are results that come about from suffering a stroke. Free radical damage causes oxidative stress which leads to inflammation.

Stokes happen when fatty deposits in arteries break off and travel to the brain or when poor blood flow from an irregular heartbeat forms a blood clot.
Enhancing mitochondrial energy production is key to re-establishing function in these cells. Glutathione's profound antioxidant activity plays a vital role in this process.


Having enough glutathione in the body neutralizes oxidative stress and inflammation.
RIBOCEINE in MAX CELLGEVITY has been scientifically proven to be 300% better than the best next alternative in raising glutathione level in the body. Once these glutathione levels are raised , the body regains its healing ability and the damage can be reversed. 


NOTE: Cellgevity is not a drug , it is a FOOD SUPPLEMENT that increases GLUTATHIONE levels in the human body (a precursor) , and when that takes please your body regains its healing ability to bring you back toward homeostasis


For more enquiries or to order you can call us , toll-free, at 1-866-503-7116